• bot • coronavirus • covid-19 • cyber security • data breach • Drones • global devices • malware • protection • Robots • security • social media • spyware • technology • tracking app • virus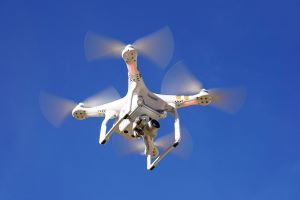 From robots that can disinfect, to smart helmets and thermal camera drones, Technology is helping China with the combat against Covid-19. At the centre of the outbreak in the country, China has used these invaluable aids to try to contain the spread of the infection by identifying symptoms and also identifying potential people carrying the virus. These helpful devices are obviously helping to limit human interaction and most vitally, helping medical staff to avoid being infected.  THE TECH Drones-These are being deployed to transport vital medical supplies/samples between hospitals. They can also identify potential carriers by using thermal imaging cameras....
---
Apologies to all you high-flyers of the I.T world out there, as I am sure you all know what one is, but to the everyday lay-man/woman, Computer terminology can be very confusing. For instance, do you frequently come across 'bots' in the daily jargon of I.T? Well, in simple terms a bot is a program that is on the network and it is programmed to automatically do certain actions/tasks. Normally these tasks are very simple, but the 'Bot' can do it repetitively and way faster than a human could do. (Hence, a derivative from the word 'RoBot') Google uses 'Bots'...