• bluetooth • contacttracking • coronavirus • covid-19 • devices • future technology • geolocation • government • infections • innovations • notifications • safety • security • security technology • SMART DEVICES • technical developments • track&trace • virus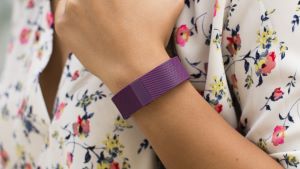 Sounds like something out of a Sci-Fi Movie, but this is the latest tech to help track our movements. Bulgaria is the latest country to trial them. Around 50 residents in Sofia are going to be given the wristbands that will record their movements via GPS Satellite location.  Other Countries are testing similar technology to make sure that quarantine rules are being adhered to. South Korea and Hong Kong to name just a couple. The tech company involved with the Bulgaria Trials are 'Comarch Life Wristbands' which is based in Poland. The bands will not only confirm that a person...
---
• agents • antivirus • coronavirus • covid-19 • cyber security • cybercriminals • espionage • global devices • government • infections • National • protection • security • spying • technology • terrorist • virus
We all know what a devastating impact the Covid-19 virus is having on the world, affecting everything from global finance markets to everyday living, but have we thought of what effect it is having on national security? Before this Coronavirus infection hit the world, our security and spying networkers would be gaining information & reporting on suspected terrorist attacks and setting the national security machine into action to protect our national safety. But now, things will be looked at differently. Since the devastating 9/11 attacks, which were nearly 20 years ago now, our main security has generally been focused &...
---
• antivirus • coronavirus • covid-19 • cyber attack • cyber crime protection • cyber security • cybercriminals • data protection • fake ads • global devices • homeworker • pcsecurity • phishing • protection • scams • security • social media • software • technology • update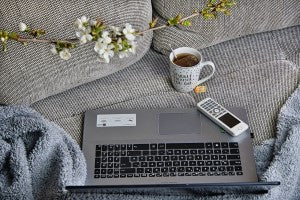 Cyber advice for homeworkers to avoid cyber criminals exploiting Covid-19  Due to the latest advice from our UK government, more & more business and companies are asking their employees to work from home. So, to aid companies, the UK's Cyber Security Agency has issued guidance to keep data safe from criminals trying to use the virus for exploitation.  It comes as more workers resort to working from home, in response to the latest recommendations from the Government aimed at slowing the spread of Covid-19. It warns that devices at home have a higher chance of being stolen or lost, so...
---
• bot • coronavirus • covid-19 • cyber security • data breach • Drones • global devices • malware • protection • Robots • security • social media • spyware • technology • tracking app • virus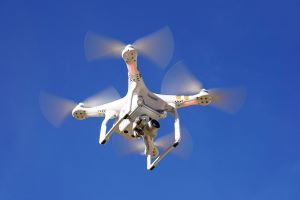 From robots that can disinfect, to smart helmets and thermal camera drones, Technology is helping China with the combat against Covid-19. At the centre of the outbreak in the country, China has used these invaluable aids to try to contain the spread of the infection by identifying symptoms and also identifying potential people carrying the virus. These helpful devices are obviously helping to limit human interaction and most vitally, helping medical staff to avoid being infected.  THE TECH Drones-These are being deployed to transport vital medical supplies/samples between hospitals. They can also identify potential carriers by using thermal imaging cameras....
---
• coronavirus • cybercriminals • fake ads • phishing • social media
The COVID-19, or the novel coronavirus, is in the forefront of everyone's minds around the world at present, we are being fed information from all directions, with a lot of conflicting data. To add to this confusion, cybercriminals are 'cashing in' on the public's need to acquire more information about the virus and what to do to try and protect ourselves. There have been many reports about of 'phishing scams' (Phishing is the fraudulent attempt to obtain sensitive information such as usernames, passwords and credit card details by disguising oneself as a trustworthy entity in an electronic communication.) Not only are...