• bluetooth • contacttracking • coronavirus • covid-19 • devices • future technology • geolocation • government • infections • innovations • notifications • safety • security • security technology • SMART DEVICES • technical developments • track&trace • virus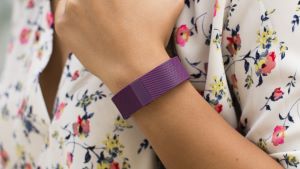 Sounds like something out of a Sci-Fi Movie, but this is the latest tech to help track our movements. Bulgaria is the latest country to trial them. Around 50 residents in Sofia are going to be given the wristbands that will record their movements via GPS Satellite location.  Other Countries are testing similar technology to make sure that quarantine rules are being adhered to. South Korea and Hong Kong to name just a couple. The tech company involved with the Bulgaria Trials are 'Comarch Life Wristbands' which is based in Poland. The bands will not only confirm that a person...
---
• agents • antivirus • coronavirus • covid-19 • cyber security • cybercriminals • espionage • global devices • government • infections • National • protection • security • spying • technology • terrorist • virus
We all know what a devastating impact the Covid-19 virus is having on the world, affecting everything from global finance markets to everyday living, but have we thought of what effect it is having on national security? Before this Coronavirus infection hit the world, our security and spying networkers would be gaining information & reporting on suspected terrorist attacks and setting the national security machine into action to protect our national safety. But now, things will be looked at differently. Since the devastating 9/11 attacks, which were nearly 20 years ago now, our main security has generally been focused &...