• antivirus • Antivirus Software • cyber attack • cyber crime protection • cyber security • cyber-criminals • data protection • home devices • infections • malware • pcsecurity • protection • ransomware • security
How Can I protect myself from the threat of infected OneNote Docs? 1. Always install the security updates for your operating system as they are available. 2. Never click on suspicious links or attachments in emails, even if the sender seems legitimate, always better to check with them directly. 3. Always use a reputable antivirus software. 4. if you do open a suspicious OneNote doc, don't follow the instructions, doing so could trigger the malware or what allows it to infect your system. Be Vigilant Be Safe
---
• Antivirus Software • cyber crime protection • cybercriminals • data protection • databackup • devices • hackers • home devices • home systems • homeworker • Internet security Software • malware • McAfee Antivirus software • New product • password manager • pcsecurity • protection • ransomware • scams • security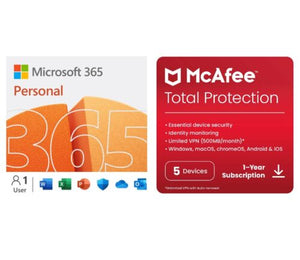 Check out our great deal on our new 'bundle' product. Microsoft 365 Personal includes 1 TB of cloud storage, advanced security features, and innovative apps all in one plan. For one person Use on up to 5 devices simultaneously Works on PC, Mac, iPhone, iPad, and Android phones and tablets 1 TB (1000 GB) of cloud storage Word, Excel, PowerPoint, and OneNote with offline access and premium features Microsoft Defender* advanced security for your personal data and devices OneDrive ransomware protection for your files and photos Outlook ad-free secure email Microsoft Editor advanced spelling, grammar, and writing assistance Clipchamp* video...
---
• cybercriminals • data protection • future technology • home devices • home systems
Smart home assistants - Are they safe? Smart home assistants, like Alexa and Google home, have soared in popularity across UK homes. A report showed that 22% of UK homes now own a digital home assistant, double the 11% figure reported in the same report for 2017. These devices have now become common place in our homes, we are now relying more and more on these smart assistants to aid us in our day to day routines, asking common questions like 'is it going to rain today?' or what's the date today? Or linking it to our home systems like turning appliances,...
---
• antivirus • Antivirus Software • bank accounts • cyber attack • cyber crime protection • cyber security • cyber-criminals • data breach • data protection • hackers • home devices • home systems • Internet security Software • malware • password manager • passwords • pcsecurity • protection • ransomware • scams • security
Here at Simply Antivirus Ltd, we are now able to offer you a great deal on Bitdefender Internet Security, whether you have just 1 device or 3 to protect, Bitdefender delivers the best Windows protection, with no system slowdowns. It keeps you safe from all types of malware, including sophisticated ransomware attacks. DESIGNED FOR WINDOWS PC:Speed-optimized, the ultimate protection for your Windows PC running Windows 11, Windows 10, Windows 8.1, Windows 8   ADVANCED THREAT DEFENSE:Real-Time Data Protection, Multi-Layer Malware and Ransomware Protection, Social Network Protection, Game/Movie/Work Modes, Microphone Monitor, Webcam Protection, Anti-Tracker, Phishing, Fraud, and Spam Protection, Password Manager,...
---
• antivirus • Antivirus Software • cyber security • Dark web • data protection • datawipe • hackers • home devices • home systems • Internet security Software • Norton 360 • Norton Antivirus Software • privacy • protection • speed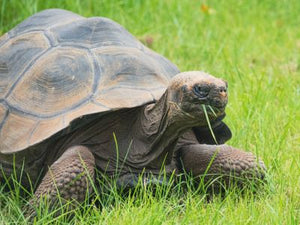 There is nothing more niggling and annoying than having a PC that is very sluggish and slow. With Norton Utilities Ultimate it can optimize your processing power, memory, and hard drive automatically behind the scenes while your PC is idle, cleaning, repairing, and removing clutter. Common issues and problems can be fixed, and it can free up space, so you get faster access to your programs. Most of us keep our personal files on our PC, and in an era where personal information is the world's highest saleable commodity, Norton Utilities Ultimate cleans out your internet files to improve your...