• cookies • cyber security • Dark web • data protection • fingerprint • hackers • infomation • New product • pcsecurity • privacy • protection • security • tracking app • trackingapps
Did you realise you're being tracked online every day? You are tracked every time you're online, information about you and your activity is being discreetly collected. You're profiled This information is used to build a robust profile or digital fingerprint of who you are. So wherever you go online, you're followed from site to site. You're targeted Finally, your digital profile is used to serve you targeted messages, like ads or content, which can influence your online behaviour. By installing Norton AntiTrack, you have more privacy, Less tracking. Browse anonymously Throw trackers off your back. Disguise your digital fingerprint online...
---
• bot • coronavirus • covid-19 • cyber security • data breach • Drones • global devices • malware • protection • Robots • security • social media • spyware • technology • tracking app • virus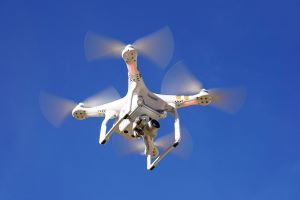 From robots that can disinfect, to smart helmets and thermal camera drones, Technology is helping China with the combat against Covid-19. At the centre of the outbreak in the country, China has used these invaluable aids to try to contain the spread of the infection by identifying symptoms and also identifying potential people carrying the virus. These helpful devices are obviously helping to limit human interaction and most vitally, helping medical staff to avoid being infected.  THE TECH Drones-These are being deployed to transport vital medical supplies/samples between hospitals. They can also identify potential carriers by using thermal imaging cameras....