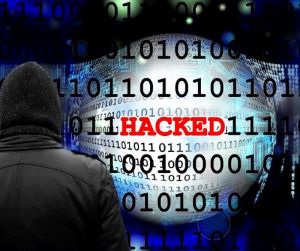 Eurofins Scientific, one of UK's biggest provider of forensic services, dealing with around 70,000 cases a year, has allegedly paid a ransom to criminals after a major cyber-attackTheir IT systems were infected with a ransomware computer virus, causing them extremely major disruptions, as they were unable to access their data. This has caused a massive back-log of Police cases with the global testing company.Eurofins have stated that this was a 'highly sophisticated' attack. They have not officially disclosed how much the ransom demand was, or whether they have paid it.This computer virus, Ransomware, denies users access to their systems or personal...
---
The largest hotel chain in the world with more than 5,800 properties, Marriott International, disclosed that part of its guest reservation database suffered a large data breach. An internal investigation showed that unauthorised access had been ongoing since 2014.The company has confirmed that the personal information of up to 500 million guests who made a reservation on or before September 10, 2018 was potentially exposed. Did you stay at a hotel property during that time?Were you a guest at the Marriott? Beyond name, address, and phone number, the exposed information includes some combination of:Email addressPassport numberGender and birth dateLoyalty program...
---
We are pleased to announce NEW Norton 360, which provides powerful layers of protection for your devices – all in a single solution. Your PCs, Mac®, tablets, and smartphones receive protection against viruses, ransomware, phishing, and other online threats as you bank, shop and browse online. Visit : https://simplyantivirus.co.uk/…/brand-new-norton-360-deluxe… to learn more.